The Brotherhood Of Locomotive Engineers and Trainmen maintains a listing of Law Firms that meet strict criteria, and are capable of representing Railroad Employees who are injured on the job. It is highly recommended that if you are injured on the job you contact one of the firms on the Designated Legal Counsel list and they can offer you information that may benefit you. You may not need a Lawyer, but it never hurts to get some free advice. Follow the link below to get to the BLET Internationals list of Designated Legal Counsel, or the links on this page to some of the firms that are located closest to us and have representatives in the area. You may also find useful information on the DLC's websites.
March 7, 2012 Cleveland OH - Advisory Board revises FELA counsel program
The Brotherhood of Locomotive Engineers and Trainmen's Advisory Board has adopted revisions to the Union's program that provides assistance to BLET members injured on the job, who may be entitled to damages pursuant to the Federal Employers' Liability Act (FELA).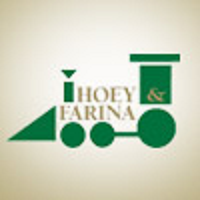 HOEY & FARINA, P.C.
542 South Dearborn Street
Chicago, Illinois 60605
Toll Free (888) 425-1212
Email:
info@hoeyfarina.com
http://www.hoeyfarina.com

Hunegs, LeNeave & Kvas
1000 Twelve Oaks Center Drive Suite 101
Wayzata , Minnesota 55402
Toll Free (800) 328-4340
http://www.hlklaw.com